Friends in Residence
Year after year, we are grateful for Friends who step away from their lives elsewhere to live with us in community as Friends in Residence (FiRs) for a term or longer. They serve in a variety of capacities, working on the grounds, helping with hospitality, and are generally welcoming presences providing ears for deep listening for sojourners, guests, and staff. We are so thankful for the grounding presence they provide for all of us in spirit-led service.
Click here to view the Friend-in-Residence position description. Click to view the Friends-in-Residency application.
Current FiRs (FY2018-19)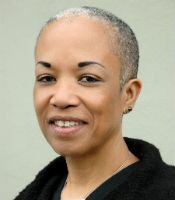 Pamela Boyce Simms
I'm happy to be a veteran of local, regional, and national environmental resilience-building and currently work with Quaker, Buddhist, and African Diaspora Earthcare networks. I'm a proponent of perpetual internal self-transformation as the engine of authentic social change. My Pendle Hill-based ministry, Quaker Pathways Forward: Rekindling the Fire of Fox, invites Friends and Quaker organizations to formulate a clear, unified vision for social transformation. We use scientific understanding of the language, architecture, and function of the mind and brain to inform Quaker contemplative practice.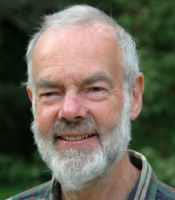 Melvyn Freake
I am a 71-year-old caucasian male. I am one of 8 children, all still going, 3 of whom married Americans and one a Canadian. One brother and wife have lived in Connecticut for many years. My wife Maggie and I have 2 sons, David aged 48 and Ben aged 46; and two grandchildren, Joel aged 10 and Gemma aged 8. I am now retired from a lifetime career of social work, the last half of which was as a specialist mental health worker with adults. We became convinced Friends in our 40s and both attend Wanstead Meeting, part of North East Thames Area Meeting of Britain Yearly Meeting. We are both active Friends. I have been AM Clerk, AM Membership Clerk, and LM Overseers Clerk and am currently an Elder and Clerk of AM Elders and act as burial ground officer – Wanstead being one of just two open burial grounds in London. I have been part of the YM Epistle writing group and of a group writing a book on Friend's current views on gambling. I am an amateur actor and a rambler. I take full advantage of my London Freedom Pass by exploring the capital and visiting contemporary arts exhibitions and the theatre.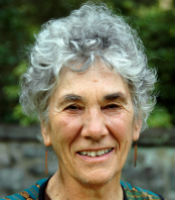 Maggie Freake
I am a retired 70-year-old white woman, married with two adult sons and two grandchildren. Before retiring I worked in various helping professions – teaching young children, alcohol group counseling, social work, couple counseling, and family mental health work. I am a spiritual accompanier (having completed a course in spiritual direction) and am currently an overseer in our local Quaker meeting and a member of that meeting's healing group. I have previously been an elder. I visit Pentonville Prison as a volunteer – to have conversations and offer support to those prisoners who wish it. Other interests include playing with our grandchildren, yoga, wild swimming, 5-rhythms dancing, circle dancing, singing, storytelling, viewing and making art, and studying my dreams in a dream group. I have co-led various groups for Quakers.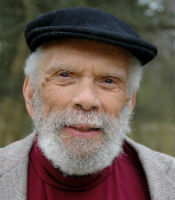 Hal Weaver
Dr. Harold (Hal) D. Weaver is an Associate at Harvard University's Hutchins Center for African and African American Research, and the Davis Center for Russian and Eurasian Studies. A member of Wellesley Friends Meeting, Hal is active locally, regionally, nationally, and internationally among Quakers. He has served in governance roles with the Quaker United Nations Office, the American Friends Service Committee, Pendle Hill, Cambridge Friends School, and the Friends World Committee for Consultation.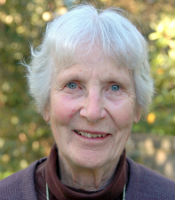 Anne Steere Nash
It is always a pleasure to return to Pendle Hill where I have been coming for many years with my parents Dorothy and Douglas Steere who helped to found Pendle Hill. My education was at Westtown School, Oberlin College, Harvard Graduate School of Education, and Boston University where I received a doctorate. I worked as a school psychologist in public and private schools with teachers, administrators, parents, and mostly elementary and middle school students. I served as interim Head of School at Cambridge Friends School in 1998-99. I taught English in Beijing 1999-2000. I am a birthright friend raised at Radnor Meeting and presently am a long-time member of Wellesley Friends Meeting in Wellesley, MA. I have been active with the Northeast Regional Executive Committee of AFSC. My concern about mass incarceration leads me to facilitating Alternative to Violence Programs at Norfolk Prison and to offer spiritual support to men incarcerated in the Deportation Center in Boston as a response to our terrible immigration situation.