"Exploring the Quaker Way"
A Pendle Hill Online Course
January 15 through April 5, 2017
For more information about future offerings – or to propose possible courses – contact Jennifer Karsten, Executive Director, at 610-566-4507, ext. 160.
---
COURSE OVERVIEW
"Exploring the Quaker Way" is an extended online course for people who want to learn more about the simple, radical, and contemporary spiritual path of Quakers, and explore its relevance to their own spiritual journeys. It will be of particular interest to North American seekers, especially those attracted to US and Canadian Quaker congregations that practice silent group worship, do not have paid pastors, and try to lead faithful lives of simplicity, integrity, nonviolence, community, sustainability, and justice. In this tradition, we believe every woman, man, and child on this planet has the capacity to directly experience divine love, presence, and guidance. We also believe that if we listen carefully to this "still, small voice" of God we can find the wisdom and power to help heal our personal lives, our families, our communities, and we hope, someday, the world.
The goals of this course are to help seekers, attenders, and interested members of Friends meetings: 1) deepen their understanding of the Quaker movement; 2) better understand the spiritual journey common among early and current Quakers; 3) reflect on their own spiritual journeys within this spiritual tradition; and 4) become more familiar with several key elements of building vibrant and caring Quaker meetings. It is designed for people who want to explore these themes through personal reflection, focused study, and deep dialog within a lively learning community gently guided by seasoned Quaker educators.
FACULTY
The course will be taught by Marcelle Martin with assistance from Steve Chase and a few special guest webinar presenters.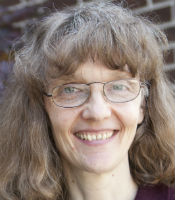 Marcelle Martin is the author of Our Life is Love: The Quaker Spiritual Journey, published by Inner Light Books. She has led workshops at retreat centers and Quaker meetings across the United States. She was the resident Quaker Studies teacher at Pendle Hill for four years, and was a core teacher in the School of the Spirit's "The Way of Ministry" program. She is the author of the Pendle Hill pamphlets Invitation to a Deeper Communion (PHP #366) and Holding One Another in the Light (PHP #382). In 2013, she was the Mullen Writing Fellow at Earlham School of Religion while working on her book. On her blog, "A Whole Heart," she writes about spirituality today, taking inspiration from the past to help us find the courage to become all God has created us to be in our day.
Steve Chase is a member of the Putney Friends Meeting in Vermont. He has traveled in the ministry since 2011, including serving on the US Quaker Quest Training Team. He is the author of the book Letters to a Fellow Seeker: A Short Introduction to the Quaker Way and the Pendle Hill pamphlet Revelation and Revolution: Answering the Call to Radical Faithfulness (PHP #431). Several of his articles and essays have appeared in Friends Journal, Quaker Life, Western Friend, and Sojourner.
DATES & FORMAT
An online orientation period will run from January 2 through January 14. This will allow students to log onto the course website, create or update their personal profile, download a detailed course guide, take an online posting challenge, and post an introduction of themselves.
The main body of the class will begin on January 15 and run through April 5, 2017, with twelve weekly sessions. Besides reading an average of 50 pages of assigned readings each week and discussing them in writing online, there will also be a reflective or experiential exercise. Each student is encouraged to discuss what they are learning from these assignments on the phone once a week with at least one other student. Online videos will be included as part of the program, as well as a weekly class webinar, held mostly on Wednesday evenings. Four or five webinars will feature a guest presenter. In the second half of the course, each student is invited to study some supplemental resources on a self-chosen topic and then lead a presentation and discussion on their chosen topic in the final class webinar.
COURSE COSTS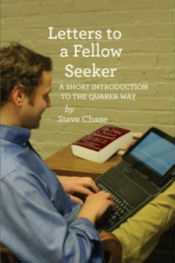 Tuition for this 12 week online course is $500, but group discounts are available (see below). This tuition covers the instructors' honoraria, the online learning management system, the video conferencing/webinar service, and ten Pendle Hill pamphlets that are required reading. These pamphlets will be available for download by students on the course site. Two main course books will need to be purchased separately. The book Letters to a Fellow Seeker by Steve Chase runs $12.95, plus postage and handling, and Our Life is Love by Marcelle Martin runs $17.50 plus postage and handling. Both can be purchased from QuakerBooks. As supplemental reading, we also recommend Listening Spirituality Vol II by Patricia Loring. QuakerBooks is offering the special price of $25.00 for participants in this course. Many meetings may already include this book in their meeting libraries.
Discounts and Financial Aid: Every former Pendle Hill Online student gets a $50 discount on all future courses. There are also group discounts available. If two or three people register together as a local study cluster, they each will get a 20% discount and each pay $400. If four or more people register as a local study group, they get a 40% discount and each pay $300 for tuition. For people who need additional financial support to cover part of their tuition, we encourage people to reach out to their local Quaker meetings for possible scholarship assistance. A small amount of scholarship discount assistance may be available through Pendle Hill if needed.
For any discount registration information and assistance, please contact Steve Chase, Online Education Coordinator, at 603-400-0066 and leave a message with your e-mail address.
TECHNICAL REQUIREMENTS
A tablet, laptop, or desktop computer with a built-in or external video camera, speakers, and mic;
Hi-Speed Internet Access; and
An up-to-date web browser (Mozilla Firefox is highly recommended and available online as a free download).
BASIC EXPECTATIONS OF STUDENTS
Upon Acceptance
During the Orientation Period
Familiarize yourself with the course website and take the Advance Posting Challenge;
Read the Course Guide and post any questions you have about the course;
Read the Online article "My Journey To The Quaker Movement," and
Post an introduction of yourself and a short description of your own journey towards Quakerism.
During Each Regular Week of the Course
Read an average of 50 pages a week;
Post your reflections on the readings;
Respond to posts from other participants to create a dialog about the readings;
Complete a personal experiential or reflective exercise; and
Take part in an hour long phone call or face-to-face meeting with one or two classmates to discuss the personal exercises.
During Webinars
Set aside time to actively participate in as many of the four or five video webinar presentations as you can (the webinar dates will be scheduled once everyone has registered for the course); and
If you can't make it to one of the live webinars scheduled, watch a recording of it soon after.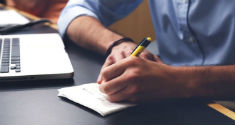 IS AN ONLINE COURSE RIGHT FOR YOU?
The Illinois Online Network has analyzed many research studies about online education and have distilled the top eight characteristics of successful online students. According to their review, the most successful online learners are:
Open-minded about sharing personal life, work, and educational experiences with others as part of the learning process;
Able to communicate well through writing;
Self-motivated and self-disciplined;
Willing and able to commit five to ten hours per week on course work;
Able to understand that online learning is challenging and hard work;
Open to the idea that high-quality learning can actually take place without going to a traditional classroom;
Able to think ideas through before responding–and to clean up confusing wording and mechanics before hitting the send button;
Are comfortable with the computer hardware and software needed to participate in the course.
If these characteristics describe you, then this course will likely serve you well. If not, you might be better served by a face-to-face educational offering.
REGISTRATION INFO 
Registration will run from August 1, 2016 through January 9, 2017. The course will be capped at 30 students, so signing up early is advised. People who try to register after the first 30 students have signed up and paid their tuition fees will be placed on a waiting list, and if they are not admitted will be given advance notice when the course is offered again.
CANCELLATION POLICY
A $50 processing fee is charged for all cancellations. Cancellations made at least 14 days before the start of the program will result in a refund. Cancellations made between 14 days prior to — and 7 days after — the start date of the program will result in a credit toward another program or stay at Pendle Hill 
up to one year after the start date. No credit or refund will be given for cancellations made after the first week of the course.
QUESTIONS?
For more information about future offerings – or to propose possible courses – contact Jennifer Karsten, Executive Director, at 610-566-4507, ext. 160.