Pendle Hill Quaker Institute: Beloved Community as Prophetic Witness
April 28 – May 1, 2023
An on-campus gathering of Friends to learn about and practice the art of building beloved community as an act of prophetic witness.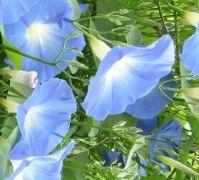 Adult Private Room: $450/ $600/ $750
Adult Shared Room: $450
Adult Commuter: $250
Child (0-2): No charge
Child (3-12): $60 (room & board)/ $30 (commuter)
Youth (13-18): $150 (room & board)/ $75 (commuter)
Philadelphia Yearly Meeting staff will provide a program for children and youth participants at no additional cost.
If these options are financially inaccessible, please wait to register and first apply for financial assistance at the bottom of the page. Otherwise, register online here!
---
Download the Schedule and Conference Guide

Join us in rebuilding our Beloved Community, grounded in Quaker faith and practice!
Grounded in Friends' history of community as the roots of spirituality and social change, we will learn from each other about what is possible in this moment – both old and new ways Friends are grounding our communities in our prophetic values and mobilizing in the service of healing the world.
In December 2019, Friends came together for the Pendle Hill Quaker Institute, Practicing Our Heritage of Mysticism and Resistance, challenging the false dichotomy between contemplative and activist Friends. This year, we invite Friends back to Pendle Hill's campus to re-connect and re-group after surviving these traumatic and illuminating intervening years. We will worship, learn, and break bread together.
Experiential workshops will explore different ways that the Religious Society of Friends is creating cultures of beloved community. Themes will include the ministry of space, intergenerational programming, art as a container for building community, and ways Meetings can support and engage with Friends' peace and justice organizations.
This long weekend is a collaboration with a broad range of Friends and Friends' organizations, including the American Friends Service Committee, the Friends Committee on National Legislation, Friends General Conference, Philadelphia Yearly Meeting, the Quaker Religious Education Collaborative, and other Quaker institutions and retreat centers.
Philadelphia Yearly Meeting's Youth Programs staff will lead a program for younger Quaker Institute registrants at no additional cost. We hope this will make attendance for families with children more accessible. It will be a simultaneous experience of building beloved community, designed for the ages who register.
Schedule, workshop descriptions, and leader information are forthcoming.
---
Financial aid may be available. If you are seeking funds to participate in this program, click to review and complete our Financial Assistance Application and a Pendle Hill staff member will follow-up with you shortly (please do NOT register online). Thank you for your interest.
---
Travel directions to Pendle Hill. Please make sure to review our health and safety expectations at https://pendlehill.org/stay/covid-19-information/.