Pendle Hill Quaker Institute
Friday, April 28 – Monday, May 1, 2023
---
Leader Bios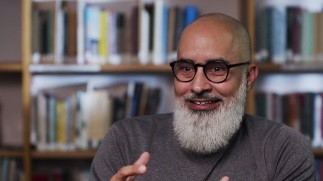 Anton Flores-Maisonet is the founding director of Casa Alterna, a ministry offering hospitality, accompaniment, and assistance to individuals and families from over 50 countries seeking asylum in the United States. Anton also serves as the Friend-in-Residence at the Atlanta Friends Meeting and is a spiritual director, writer, speaker, husband, and father.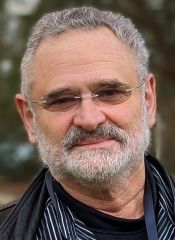 Benigno Sánchez-Eppler (Carroll Scholar) worshiped with Quakers for the first time in 1981 in Cambridge, England and soon became a member of the Religious Society of Friends at Homewood Friends in Baltimore Yearly Meeting in the mid 1980s. During the 1990s he joined Northampton Monthly Meeting and worked with Friends in Cuba and New England to create a sister yearly meeting relationship that is still going strong. Benigno has traveled in the ministry among Friends in Cuba, Peru, Bolivia, Central America, US Pacific Northwest, Rwanda, and Ireland. He has served as clerk of his monthly meeting and more than once as recording clerk both for Northampton Friends and NEYM. He led the Bible Half-hours at the Sessions of NEYM in 2007, and at the FGC Gathering in 2008 and 2021. He teaches at Amherst College, and at the Cuban Quaker Peace Institute of Cuba Yearly Meeting. Together with Susan Furry he is a founding co-editor and translator for www.raicescuaqueras.org, an on-line library of Quaker classics in Spanish. Three decades of work as interpreter and translator for the Friends World Committee for Consultation led to his service as Co-Clerk and Field Elder for the 2014 Quaker Youth Pilgrimage in Peru and Bolivia, and to his work as Clerk for FWCC Section of the Americas between 2015 and 2019.

Beth Collea is a member of Dover (NH) Friends Meeting in NEYM and serves on the Steering Circle of the Quaker Religious Education Collaborative (QREC). She served New England YM as Religious Education and Outreach Coordinator for fourteen years and also served Wellesley Friends Meeting as Religious Education Coordinator for eight years. She carries a concern for Quaker families, faith formation in the home, and Quaker Outreach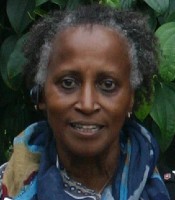 Beverly Ward is the field secretary for Earthcare of Southeastern Yearly Meeting. She has taught several courses at the University of South Florida where she also worked as a faculty member in a research center. Her experience includes conducting research and providing technical assistance to communities and local state and federal agencies on environmental and social justice, housing, and transportation issues. Her publications include Making Black Communities Matter: Race, Space, and Resistance in the Urban South. She is the Equity in Transportation Committee research coordinator at the Transportation Research Board. Beverly is an experiential workshop facilitator trained in conflict transformation, mediation, and strategies on healing for trauma and the Alternatives to Violence Project. She is a member of Tampa Monthly Meeting and an attender of Deland Worship Group. Beverly lives on lands once inhabited by the Timucua (Ocklawaha River Watershed) and the Tocobaga (Hillsborough Bay Watershed).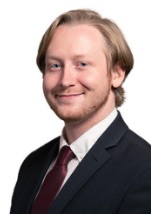 Bobby Trice is FCNL's Quaker engagement program manager. In this role, he cultivates relationships with Friends and coordinates FCNL staff and volunteer engagement with Quaker communities across the country. Bobby is passionate about supporting Quakers' spirit-led advocacy, communicating across political divides, and building relationships to make change within and beyond Congress. Bobby is a member of Friends Meeting of Washington (Baltimore Yearly Meeting), attends Three Rivers Meeting (NEYM), and serves on the Board of Managers of the Beacon Hill Friends House.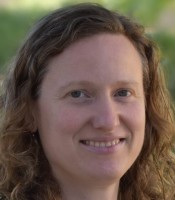 Frances Kreimer is the Education Director of Pendle Hill. She previously taught and directed Villanova University Law School's Clinic for Asylum, Refugee, and Emigrant Services, focusing on mental health, trauma healing, and movement lawyering.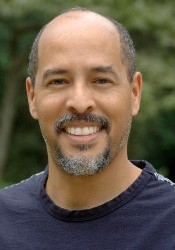 Francisco Burgos is the executive director at Pendle Hill and has facilitated spiritual retreats and  lectio divina sessions for many audiences. Francisco was a De La Salle Christian Brother for almost ten years, serving in the Dominican Republic, Guatemala, and Costa Rica, and has been a Friend since 2004. He is a member of Harrisburg Friends Meeting and an attender of meetings including Monteverde Friends Meeting in Costa Rica and Adelphi Friends Meeting in Maryland.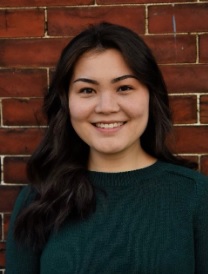 Hanae Togami (she/her, White/Japanese descent) is FGC's Ministry on Racism as the Program Manager. She grew up attending Lexington Friends Meeting in Lexington, Kentucky, and was active in the Ohio Valley Yearly Meeting teen program. She attended Haverford College where she majored in Biology and worked in the Quaker Affairs Office. She lives in Philadelphia.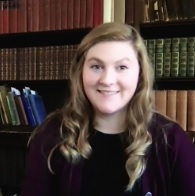 Jennifer Newman is a Quaker, theologian, writer, activist, and currently the Program Manager at Beacon Hill Friends House. She is a member of Beacon Hill Friends Meeting, New England Yearly Meeting, holds a Master of Theological Studies from Vanderbilt Divinity School, and spent several years working in advocacy around human rights, the public interest, and the environment before coming to BHFH. In addition to her work, Jen writes for the Barclay Press Illuminate series and serves on the NEYM host committee for gatherings on spiritual life and ministry.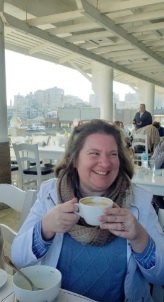 Windy Cooler, assistant clerk of Sandy Spring (MD) Meeting, describes herself as a practical theologian, public minister, good Quaker pirate, and cultural worker. She has been an embraced public minister since 2018, traveling widely among Friends with a concern for communities in crisis and Quaker family life. She is currently the convener of Testimonies to Mercy, a seven-part traveling retreat series on the future of Quakerism, as well as Life and Power, a discernment project on abuse. Along with her spouse, she is co-editor of Friends Journal's News section. Windy is the Pendle Hill 2020 Cadbury Scholar, a 2022 fellow of the interfaith NGO Odyssey Impact, and a current doctoral candidate at Lancaster Theological Seminary. She holds a master of divinity from Earlham School of Religion.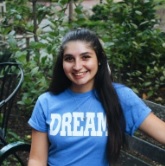 Sofia Di Pietro is AFSC's Quaker Engagement Coordinator. Through this role she manages the AFSC liaison program and fosters relationships with Friends, Meetings & Churches, and Quaker organizations. Sofia has a passion for social justice, and amplifying and accompanying the voices of those in our most impacted communities. Sofia is not currently affiliated with a Meeting but grew up in the Quaker tradition and was an attender of Housatonic Friends Meeting (NYYM).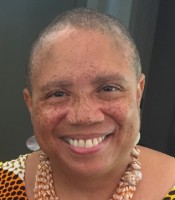 Vanessa Julye is the Ministry on Racism Program Coordinator and the Youth Ministries Program Coordinator at FGC. She first worked with FGC as a volunteer in 1994, and has been an FGC staff member for eleven years. She created the Ministry on Racism program within FGC which has expanded to offer retreats for Friends of Color, weekly virtual worships and spaces for Fellowship for Friends of color, public facing offerings for anti-racism work, internal programming and committees to address racism. In her time working for FGC she has been excited to see how the instigation of a Pre-Gathering People of Color retreat has built support for People of Color at Gathering.
Rachel Ernst Stahlhut (she/her) is the coordinator of FGC's Spiritual Deepening Program and the presiding clerk of Ohio Valley Yearly Meeting. She has traveled in the ministry with a concern for outreach and deepening the spiritual vitality of meetings and individuals. Rachel lives with her family in Cincinnati, where she spends her time browsing antique malls, sitting on the porch, and hosting game nights with friends.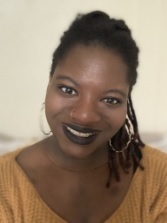 nova george (all pronouns) is a wonderer and poet interested in worship and the ways faith informs imaginings and realities regarding community, belonging, and inclusion. nova's eyes light up in conversation about the role of technology in spiritual education, liberation theologies, black literature as sacred text, and everyday ritual and spiritual practice. You might find nova lounging in a Brooklyn café having a cup of herbal tea, singing to a tree from their patio, or dreaming about the world they hope to co-create with all of you.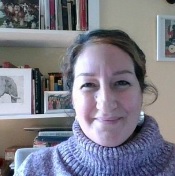 Lori Pineiro Sinitzky (she) is a Quaker, educator, and big-picture (over)thinker who's been designing and facilitating Quaker and antiracism programs for over 20 years. With experience in Friends schools classrooms, as a First Day School teacher, workshop facilitator, and Quaker organization employee, Lori seeks to accompany Friends through understanding how racism and other kinds of bias are woven through North American Quaker practices. She works to help Friends develop ways to identify and interrupt harmful behaviors and practices in their Quaker community. Lori brings her identity as a white multiethnic, multicultural, cis-gender woman into her work. She lives with the privileges of a white woman but is enriched by her experiences as the child of a Puerto Rican mother and a Jewish father who is a survivor of the Holocaust in Europe. Lori has a BFA in Painting from Moore College of Art and Design and a certificate in K-5 education. She is a member of Green Street Meeting in Philadelphia Yearly Meeting and lives in Philadelphia with her two children on the unceded land of the Lenni Lenape people.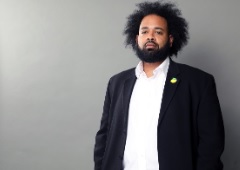 Rashid Darden is an award-winning, best-selling novelist of the urban LGBT experience, a seasoned leader of Black fraternal movements and nonprofit organizations, and a professional educator in alternative schools. He lives in rural Northeastern North Carolina. He worships with Friends Meeting of Washington (Baltimore Yearly Meeting). From 2021 to 2022, he convened the Transatlantic Friends Worship Group, which, for 52 consecutive weeks, centered the spirit-led leadership of people of color as an essential element of the Quaker testimony of justice. He has been Clerk of the Fellowship of Friends of African Descent since 2021 and works as Communications Manager for Friends General Conference.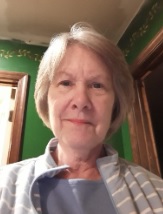 Ruth Darlington is a member of Medford Monthly Meeting in New Jersey. Since retiring in 2017, she has made addressing climate change her work. Ruth has worked with Medford Meeting's climate change group, Philadelphia Yearly Meeting's Eco Justice Collaborative, Quaker Earthcare Witness, Medford's Green Team, the GreenFaith chapter of southern New Jersey, plus several local non-profits to reduce GHGs, address environmental injustice, and protect vital habitat.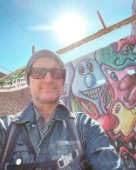 Todd Drake (he, him) is a Friend and member of Brooklyn Monthly Meeting. He is an artist, activist, and educator and currently co-manages the Penington Friends House in New York City along with his wife, Robin Drake (she, her). Together, they shepherded the Penington through the COVID pandemic and consequentially discovered the hidden strength and value of living in community in times of crisis. Todd is also a practicing artist. His social justice focused art has taken him all over the world including the Middle East, Turkey, and Palestine. Drake's most recent work includes a linocut series on the Pandemic and on Global Warming. You can see his work at www.the-equalist.com.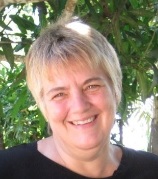 Nadine Hoover is a longtime Friend, graduate of George School and Friends World College, former Secretary of Southeastern Yearly Meeting, former manager of the FGC Bookstore, and Traveling Friend recognized by SEYM and then NYYM. Founder of Friends Peace Teams' Asia West Pacific. Author of Walking in the World as a Friend with Quaker Religious Education Collaborative; Creating Cultures of Peace, an Alternatives to Violence (AVP) special topic series; and AVP Manuals on Trauma Healing and Discernment; as well as editor of the Power of Goodness.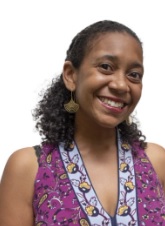 Lauren Brownlee (she/her) is FCNL's inaugural Associate General Secretary for Community and Culture and the leader of the organization's new Community and Culture team. In this role, she offers strategic support to FCNL's young adult program, Quaker outreach, human resources, and Friends Place on Capitol Hill. She helps to steward FCNL's shared anti-racism, anti-bias, justice, diversity, equity, and inclusion commitments. Lauren joins the FCNL staff after serving on FCNL's General Committee beginning in 2017 and its Executive Committee from 2019-2022. She has also served on the boards of Sandy Spring Friends School, DC Peace Team, the National Farm Worker's Ministry, the Central Committee for Friends General Conference, and the Program Committee for Quakers Uprooting Racism. Before coming to FCNL, Lauren was the upper school head at Carolina Friends School and, before that, the director of social action at Stone Ridge School of the Sacred Heart.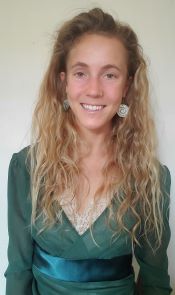 Linnea Halsten (she/they, White) is FGC's Ministry on Racism Associate. She has been with FGC for just over two years. Her introduction to Quakerism was through being a Quaker Voluntary Service fellow after college in Atlanta where she worked at a Racial Equity nonprofit doing Equitable Development work. Her calling is to continue to live into, explore, and build community around the intersection of spirituality and racial justice. While she practices primarily Buddhism in Thich Nhat Hanh's tradition, she admires Quaker's practice of engaging their faith in social justice. She lives on Dakota and Anishinaabe land in Minneapolis, MN.