The Spring Term at Pendle Hill
March 1 – May 10, 2023
Do you have a seed to cultivate or a leading to follow? Are you seeking a community in which to share the daily rhythm of worship, learning, and work?
Applications for the 2023 Spring Term were due January 15. If you missed the application deadline but are interested in this program, please contact admissions@pendlehill.org as soon as possible.


As Pendle Hill lives into the final decade of its first century, we celebrate our rich history as an experiment in spiritual learning community. In a moment when the world feels exhausted, fractured, and depleted, Pendle Hill's Spring Term offers a greenhouse – a protected space for Friends and other seekers to bring leadings, ideas in their infancy or ready to move to the next level, and other seeds of the "already but not yet" – to nurture these visions into being, through the daily rhythm of study, worship, and work, in community.
Study
The program will combine a series of guided studies centering around Pendle Hill's three core, interrelated educational themes:
Faith and Practice, including religious thought and spiritual practice, practices of spiritual discernment, Quakerism, and Biblical studies;
Prophetic Witness and Social Concerns through the practice of community; and
Nurturing Creativity through a creative exploration centered in the art studio.
Students will be given space to share with each other the leadings which brought them to Pendle Hill, and will support each other in their development.
Worship
The heartbeat of Pendle Hill is our daily Meeting for Worship. Students will be encouraged to join and support this and other spiritual practices.
Work
Each student will take part in caring for the needs of the community, within the areas of hospitality (including housekeeping and the kitchen), buildings and grounds (garden and maintenance), and education (library and the art studio).
In the daily rhythm of study, worship, and work while also enjoying Pendle Hill's shared meals and beautiful campus, students build a community focused on the integration of action and contemplation, returning to Pendle Hill's roots as a school for prophetic witness in the world. You may learn more about the cost of the program and the availability of financial assistance, and apply online using this form. Applications will be reviewed on a rolling basis. If you have questions about this unique residential experience, or are interested in applying, please submit an application or contact admissions@pendlehill.org to indicate your interest by January 15, 2023.
As with all Pendle Hill programs, we strive to find ways to make this program financially accessible. The registration fee for this program is between $5,300 and $6,300. (The full cost of the program is around $11,000 per student, but Pendle Hill subsidizes that cost through scholarship.) This fee includes housing, meals, and programming for 10 weeks. We encourage applicants to invite their family, friends, faith community, and other connections to support them in this endeavor if they able, or to request financial assistance as needed.
Spring Term Courses
Discerning Our Calls with Marcelle Martin
In this three-week course, we will practice methods of spiritual discernment as we seek greater clarity about how the Spirit is calling us to live and work at this time of great change. We will learn new ways of being attentive to divine guidance coming both from within and through others. Using Quaker practices including the clearness committee and faithfulness groups, and methods from other traditions, we will sort through our various motivations to find clearness about how we are being led now.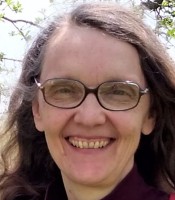 Marcelle Martin has led workshops at retreat centers and Quaker meetings across the United States and for four years was the resident Quaker Studies teacher at Pendle Hill. The author of  Our Life is Love: The Quaker Spiritual Journey, and  A Guide to Faithfulness Groups, she has also written about faith in three Pendle Hill pamphlets and many articles. She feels a great affinity with the first Quakers in the 17th century, but also is clear that we are urgently called to something bold, radical, and new in our time. On her blog, A Whole Heart (awholeheart.com), she shares inspiration to help us be all God has created us to be. Swarthmore Friends Meeting, of which she is a member, has recognized and supported her ministry of spiritual nurture among Friends. She lives in Chester, PA with her husband, Terry.
Sacred Creativity with Jesse White
As we spiritually hold each other in the sanctuary of Pendle Hill's light-filled art studio, we will explore how creativity can augment our spiritual discernment practices and our called ministries. We will invite learnings with the following themes:
Tending to our seeds of our leadings creatively;
Practicing creative and spiritual discernment;
Stepping into Spirit's mystery with curiosity, fascination, wonder, and awe;
Honoring various aspects of our creative selves, including the "Inner Critic";
Praying Creatively;
Playing Creatively;
Envisioning ourselves living into being the reeds through which Spirit's message moves and sings;.
Through fun experiences in visual art-making, creative writing, movement, and music, we will support one another's spiritual journeys and leadings.  (No particular creative skills or experiences are required to participate in this program.)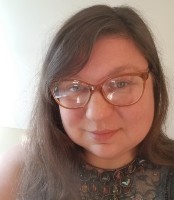 Jesse White  is a narrative expressionist artist and writer.  She is the author of Pendle Hill Pamphlet #468, God's Invitation to Creative Play. Her vocational background is as a Teaching Artist and Expressive Arts Therapist. She was pleased to serve as the Arts & Spirituality Coordinator for Pendle Hill from 2013-2020 and currently serves as the Director and Spiritual Arts Doula for Pigeon Arts, a cathartic art-making organization (please visit http://pigeon-arts.org for educational opportunities and https://pigeon-arts.com to see some of her art).  She also currently serves as Clerk of Frankford Monthly Meeting of Friends (PA) and as Clerk of the Board of the Fellowship of Quakers in the Arts (https://fqaquaker.org).  Jesse is excited to support you on your spiritual journey this Spring Term.
Learning Ourselves: Exploring Conflict, Values, and Visions with Dwight Dunston
In this course, participants will explore some of the tenants of Kingian Nonviolence (David Jehnsen + Bernard Lafayette) and Emergent Strategy  (adrienne maree brown) while exploring their own conflict styles (Jovida Ross + Weyam Ghadbian) and working to integrate them into their own spiritual lives in order to deepen their commitment to the values, experiences, and visions of the world that guide them. Participants can expect experiential activities, creative story-telling, journaling, and silent reflection as practices that will show up to help guide them in the learning space.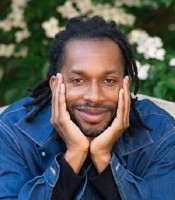 Dwight Dunston aka Duns is a West Philly-based facilitator, hip-hop artist, educator, and activist with roots in the Carolinas and deeper roots in West Africa. His passions/gifts include supporting folks to tap into their super powers and supporting communities to develop the tools, skills, and techniques to stay connected across different identities.
Travel directions to Pendle Hill.