Advancement Overview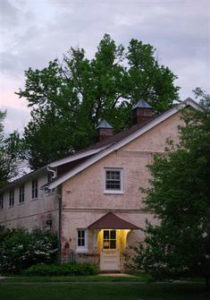 With concerns about peace and justice in the United States and the world as a whole, Friends of all ages are seeking methods for creating change from a spiritually grounded place, a Beloved Community. Pendle Hill joyfully strives to create a space where people can focus on spiritual practices and community building, with the ultimate objective of co-creating a more peaceful, just, and sustainable world.
The Advancement (Development and Fundraising) department at Pendle Hill is responsible for acquiring the funds that keep the organization viable and running smoothly. Clearly it takes money to pay for staff, office buildings and supplies, rental space, grounds and maintenance and, perhaps more visibly, our well-received, short-term educational programs – lectures and presentations, conferences and institutes, weekend workshops and retreats, short courses, and exhibits. The Annual Fund provides much-needed unrestricted support for our service as a vibrant and innovative center for spirit, education, community, and social action.
Your contributions directly support Pendle Hill's mission and its vision, to create peace with justice in the world by transforming lives.