Integrity & Transmutation: Moving Beyond Cultures of Domination with eppchez yo-sí yes
eppchez yo-sí yes, a Quaker playwright, inventor, and spiritual companion, offers ways to practice noticing patterns of faithfulness and patterns of oppression to begin moving through transformations of self and community. Using eir own experiences in reparations work and Quaker business settings, ey and Dwight detangle integrity and perfection, calling us  instead into processes of transmutation. Through an interactive audio experiment, eppchez invites us to look inward: What would it look like to move beyond cultures and cycles of domination? How can we use noticing practices in our communities to better align our actions, words, and values?
Listen to this episode on Apple Podcasts, Spotify, Stitcher, or wherever you get your podcasts. Click here to view the transcript for this episode and listen on your web browser.  Subscribe to The Seed wherever you get your podcasts to get episodes in your library as they're released.
To learn more about The Seed, visit https://pendlehill.org/podcast and follow @pendlehillseed on Facebook, Instagram, and Twitter.
This project is made possible by the generous support of the Thomas H. & Mary Williams Shoemaker Fund.
_____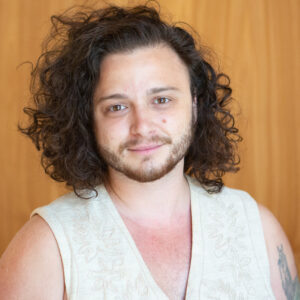 eppchez yo-sí yes is a Quaker playwright, inventor, and spiritual companion living in Philadelphia. Eir work uses historical research combined with channeled wisdom to remember what our culture of domination has tried to erase. eppchez is one of many Friends working to implement a cultural shift toward active anti-racism among Quakers. Ey are called to earnestly and imperfectly model strategies to do reparations and build systems that make integrity and care more possible.
To experience more of eppchez's work, visit  www.almasengine.com