Pendle Hill is delighted to welcome back two long-established roles to residence on our campus for the first time since the COVID pandemic: the Kenneth L. Carroll scholar, who undertakes a project related to the study of the Bible and Quaker faith and practice towards the development and nurturance of Quaker meetings; and two Friends in Residence from Britain Yearly Meeting, re-starting a longstanding partnership between Pendle Hill and British Friends.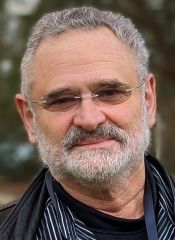 Benigno Sánchez-Eppler (Carroll Scholar) worshiped with Quakers for the first time in 1981 in Cambridge, England and soon became a member of the Religious Society of Friends at Homewood Friends in Baltimore Yearly Meeting in the mid 1980s. During the 1990s he joined Northampton Monthly Meeting and worked with Friends in Cuba and New England to create a sister yearly meeting relationship that is still going strong.
Benigno has traveled in the ministry among Friends in Cuba, Peru, Bolivia, Central America, US Pacific Northwest, Rwanda, and Ireland. He has served as clerk of his monthly meeting and more than once as recording clerk both for Northampton Friends and NEYM. He led the Bible Half-hours at the Sessions of NEYM in 2007, and at the FGC Gathering in 2008 and 2021. He teaches at Amherst College, and at the Cuban Quaker Peace Institute of Cuba Yearly Meeting.
Together with Susan Furry he is a founding co-editor and translator for www.raicescuaqueras.org, an on-line library of Quaker classics in Spanish. Three decades of work as interpreter and translator for the Friends World Committee for Consultation led to his service as Co-Clerk and Field Elder for the 2014 Quaker Youth Pilgrimage in Peru and Bolivia, and to his work as Clerk for FWCC Section of the Americas between 2015 and 2019.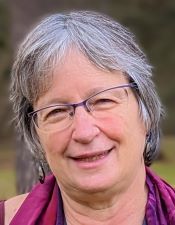 Karen Sánchez-Eppler grew up in a secular Jewish family, but began attending a Quaker school in New York City at age eight. Her experiences in silent worship gradually came to shape her ways of being in the world. After graduation from Friends Seminary, she regularly attended Quaker Meetings in Bennington Vermont and Cambridge England. As Karen and Benigno began to make a life together they found in the amplitude of Quaker worship a space where Benigno's Christian roots and Karen's Jewish legacies could dwell in spirit together. They both joined the Religious Society of Friends in 1985, becoming members of Homewood Meeting in Baltimore. There, while studying for their PhDs, they lived for three years in the sexton's cottage of the Friends Burial Ground, supporting burials, holding shared events for the two Baltimore Meetings, and hosting a mid-week meeting for worship.
A professor of 19th century American literature and culture at Amherst College, Karen has published books on the literature of the abolitionist and feminist movements, on the role of children in American culture, and on the poet Emily Dickinson. She has long served on the boards of the Emily Dickinson Museum and the Porter-Phelps-Huntington Museum, an historic house museum where she has led a reinterpretation initiative to shift the focus of the Museum from the family who owned this 1752 farmstead, to the many people – enslaved, indentured, and hired workers – who labored on this site. During her time at Pendle Hill she will be working both on these Museum reinterpretation initiatives and on a childhood studies project, In the Archives of Childhood, centered in materials produced by 19th century children.
Since moving to Amherst, Massachusetts Karen and Benigno started attending Mount Toby Monthly meeting and were among the founding members of Northampton Friends Meeting. Karen has been particularly engaged with Northampton Friends Pastoral Care, Worship and Ministry, and Youth Concerns committees, and has long served on the Youth Ministries Committee of New England Yearly Meeting, often as its clerk. She has also served New England Yearly Meeting as a recording clerk, and in the processes of reimagining NEYM staffing structures. Karen and Benigno's two children grew up in NEYM youth programs and their continued engagement with Friends ministries makes parental hearts sing.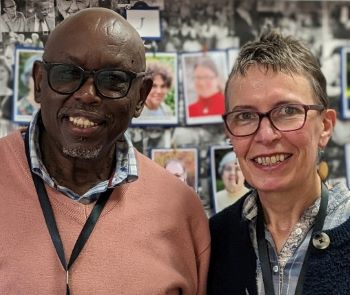 Nim Njuguna and Liz Njuguna-Wyatt are both members of London West Area Meeting, attending Harrow Meeting since 2010.
Nim Njuguna is a retired Baptist minister and former Quaker prison chaplain/restorative justice trainer. He has taught spiritual direction courses at the London Centre for Spirituality and tutored courses on spiritual accompaniment and racial justice at Woodbrooke Quaker Study Centre. He recently served on the Quaker World Relations Committee. He has contributed articles to the Friends Quarterly, The Friend, and Quaker Religious Thought ("Quaker Youth Ministry and Theopraxis in a Multicultural Context"). Enlarging the Tent, a book co-authored with a Friend based on conversations after the murder of George Floyd, will be available in 2023.
Nim collects African art, books, and films. He enjoys engaging in dialogue on issues of social justice, liberation theologies, and the meaning of global citizenship.
Liz has served as a Quaker Life Council representative sharing and receiving with Friends across British Yearly Meeting. Before joining Quakers, she did a formative training course in Spiritual Direction and continues to accompany those seeking to reflect and explore their daily living within their relationship with the Divine. She recently retired from teaching English for Speakers of Other Languages (ESOL) and teacher education at a further education college in London, working with asylum-seekers, refugees, and recently settled people from many different countries. Liz is a member of two book groups and also enjoys Pilates, cycling, and walking. She is keen to develop her knowledge and skills for preserving a range of fruit and vegetables for food security.
Nim and Liz are now involved with activities related to food security and community empowerment in Mbaruk near Nakuru in Kenya. They're building on activities begun over 20 years ago and the vision includes an art centre, community open space, and retreat centre. Nim and Liz have two daughters who both live in London.