Thank you for your interest in Pendle Hill
The grounds at Pendle Hill are open to the public seven days a week. You are welcome to stroll along our mile-long woodchip trail. To make reservations for lunch or dinner at Pendle Hill, call 610-566-4507, ext. 137. Please allow 24 hours notice if you would like to join the Pendle Hill community for meals. To learn more about Pendle Hill, visit our Learn and Explore pages. Whether coming by car, train, bus, or plane, you can click here to view travel directions.
info@pendlehill.org | 610-566-4507 or 800-742-3150 (US only) | 610-566-3679 (fax)
338 Plush Mill Road | Wallingford, Pennsylvania | 19086-6023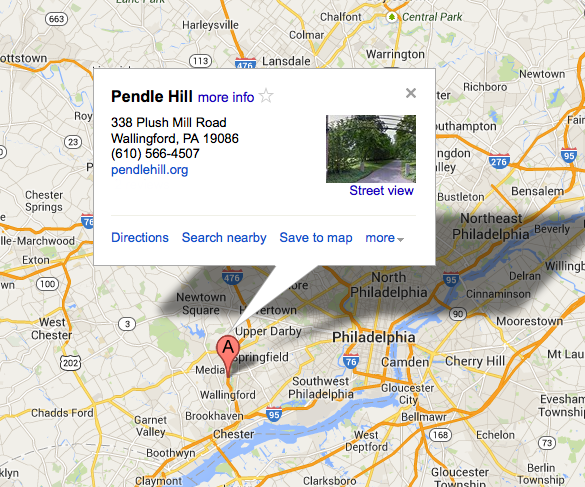 Pendle Hill makes every reasonable effort to protect the security of your personal information and honor your choices for its intended use. We carefully protect your information from misuse, unauthorized access, and disclosure. Please be aware there is some risk involved in transmitting information over the Internet regardless of our efforts.