Evangelium: Registration Information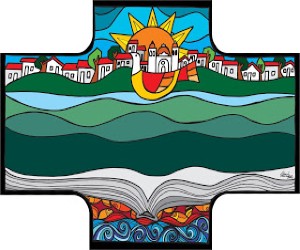 The true cost, including staff hours, for our new online program Evangelium: The Good News and the Re-Making of Hope and Love, is about $415 per session. Due to our clarity in offering this ministry, the financial pressures we know many are facing at this time, and with the support of the Bible Association of Friends in America, we are able to offer this program at a suggested donation of $15 per session or $100 for the whole series. We do not want finances to be a barrier to participation, and we encourage all who are led to participate to do so as you are able.
Sessions
1. Introduction – Why the Gospel and why Liberation Theology? A short reflection on Quaker's faith and practice and beyond the Quaker tradition.
2. The Gospel or the gospels? – A short introduction: Looking at the Scriptures in today's world.
Seeing: …And the poor got lost. Finding the poor within us.
3. Mark 11: 1-11 – A complex political environment and, yet, an announcement-invitation to respond to it with integrity.
4. Luke 10: 30-37 – Reclaiming the space for love and solidarity.
Judge: What does this have to do with me/us?
5. Mark 6: 30-44 – Envisioning a different and possible society (world).
6. Mark 2: 1-12 and Mark 2: 23 – 3: 6 – Discerning a new perspective.
Acting: What can I / we do?
7. Luke 4: 16-22 – Clear tasks – bold actions.
8. Matthew. 5: 1-12 and Mark 1: 14-15 – Embracing and building a different world.
Adjourning: A continuous and courageous News.
9. Luke 24: 13-32 – And now what? Re-discovering the power of love.


Evangelium: The Good News and the Re-Making of Hope and Love.