Continuing Revolution 2019: Experimenting Beyond Capitalism
June 7-12, 2019
Full fee for residents: $395
Full fee for commuters: $150
Weekend fee for residents: $275
Daily rate for part-time attenders: $70
APPLICATION DEADLINE: MAY 24, 2019
Financial aid is available. Complete the conference application for next steps.
Continuing Revolution Conference Co-Coordinators:
Hannah Mayer (hmayer@pendlehill.org) and Lina Blount (lblount@pendlehill.org)
---
Join young adult Quakers and seekers (age 18-35) at Pendle Hill for our annual young adult conference! The group will interrogate how the economic system functions and its role in fueling inequality and oppression among people of different classes, races, ethnicities, genders, nationalities, and more. Participants will learn about how humans have organized their labor and relationships in life-affirming ways and imagine how we could do so in the present and future while exploring their backgrounds and assumptions regarding class, money and capitalism. Get ready for questions like, "How can I plan for the future while striving for a just economic system?" and "How does my faith lead me to be in integrity economically?" and "What movements can I add my power to in bringing about effective change?" Focusing on these and other questions, speakers and workshop leaders will guide participants on a project of imagining and creating a more just and equitable world, experimenting with the burgeoning systems, practices, tools, and relationships that can get us there together.
What to expect: Download a draft schedule to get a sense of each day's timing. Each day will feature guest speakers and facilitators leading in a variety of modalities – expect to see a mix of discussion, panel sessions, popular education, small group work, interactive and reflective questions, and hands-on exploration. Afternoons will offer the opportunity for those interested to participate in practical skill-building with hands-on activities led by Pendle Hill staff and friends. Evening exercises will offer space for the group to process and consider the day's learnings, then research one facet of interest more deeply. Each day will begin with an optional 30 minutes of Quaker meeting for worship. All participants are invited to engage with this group practice as they would like; some may find it a helpful time of silent meditation or reflection in preparation for the day to come.
Pendle Hill is located on 24 beautiful acres with a mile-long woodchip trail, a pond, and 140 species of trees and flowering shrubs, on the historical homeland of the Lenni-Lenape. Participants will have access to the art studio, library, and the grounds. Eating together in community is an important part of life at Pendle Hill. Most food served, including bread and other staples, is homemade. Pendle Hill makes extensive use of organic fruits and vegetables from the garden. All meals include vegan and vegetarian options and can be customized for specific dietary needs. Please be aware that all foods are prepared in the same kitchen where ingredients such as flour and peanuts are present. Pendle Hill's kitchen cannot be considered a gluten free or tree-nut free kitchen, nor is it a kosher kitchen. We invite guests with severe food allergies to alert us of their allergy and to consider bringing supplemental food. Refrigerators are available in each building.
APPLICATION DEADLINE: MAY 24, 2019
Leaders: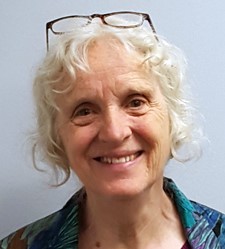 Pamela Haines is a long-time resident of Philadelphia who is active in peace, justice and environmental work among Quakers and with a national interfaith group, Faith, Ecology, Economy, Transformation. She has written two Pendle Hill pamphlets (Waging Peace; Discipline and Practice and Money and Soul), co-authored a book (Toward a Right Relationship with Finance; Debt, Interest, Growth and Security), led a variety of workshops on faith and economics, and spoken on the topic of climate, justice and racism. Her paid work includes capacity-building among child-care workers; teaching peer counseling; and leading family play groups. She is on the board of the Mill Creek Urban Farm in West Philadelphia, and is active in her community garden. She enjoys deep personal connections in Poland and Nicaragua, and has helped develop community building and trauma healing work in Uganda and Indonesia. She is passionate about quilting and repair of all kinds, and blogs at www.pamelalivinginthisworld.blogspot.com.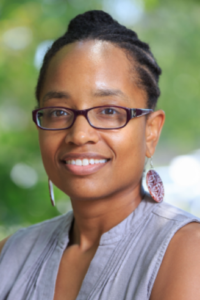 Melchor Hall is a faculty member in Fielding Graduate University's School of Leadership Studies, where she teaches social science courses and supervises doctoral research. As a Visiting Scholar at Brandeis University's Women's Studies Research Center, she works at the intersection of art and activism. Through the Student-Scholar Partnership Program, Melchor and her Brandeis undergraduate partner created a series of events engaging "Black Bodies, white Spaces: Exploring Race, Gender, Art & Activism at the Margins." As part of SisterMentors, Melchor joined with other women of color scholars sharing working drafts and supporting one another as they completed their doctoral dissertations. After participating in Spelman College's summer institute on "Decolonizing Knowledge/Democratizing Knowledge," Melchor is co-leading a workshop on "Decolonizing the Curriculum" for members of the Fielding Graduate University faculty.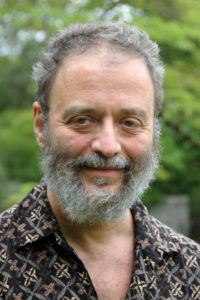 Ricardo Levins Morales describes himself as a "healer and trickster organizer disguised as an artist." He was born into the anti-colonial movement in his native Puerto Rico and was drawn into activism in Chicago when his family moved there in 1967. He left high school early and worked in various industries, and over time began to use his art as part of his activism. This activism has included support work for the Black Panthers and Young Lords to participating in or acting in solidarity with farmers, environmental, labor, racial justice and peace movements. Increasingly he has come to see his art and organizing practices as means to address individual, collective, and historical trauma. He co-leads workshops on trauma and resilience for organizers as well as trainings on creative organizing, social justice strategy and sustainable activism, and mentors and supports young activists. His art has won numerous awards but the greatest affirmation is the uses to which it has been put by grassroots movements and communities. To learn more about Ricardo's work, view his art at http://www.rlmartstudio.com/, and watch his short video entitled, "2nd Grade Liberation Program."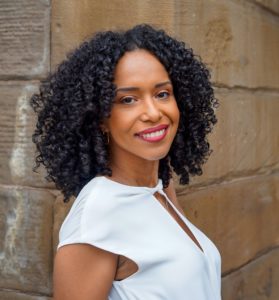 Jomaira Salas Pujols is a doctoral student in Sociology interested in talking about the (dis)connection between activism and capitalism. Her research uses Black feminism to center the visible and non-visible ways in which women of color challenge, unsettle, and reimagine academic engagement in primarily-white institutions. The child of poor Dominican immigrants and a first-generation college student, Jomaira's commitment to feminist methodologies extend beyond her academic research to the realm of transnational activism. She would be open to exploring a conversation about Black feminist anti-capitalist roots and a contemporary anti-capitalist agenda.
See travel directions to Pendle Hill. View the flyer as well as a draft schedule.