Pendle Hill Chorus
Come sing with us!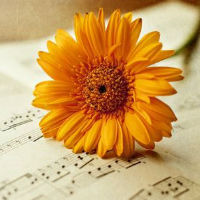 The Pendle Hill Chorus is in its 25th year! Please join us for:
"…and Dawn Has Begun! Music to Lift and Empower Our Spirits!"
The Pendle Hill Chorus is a community chorus that draws from all over the Tri-State region and welcomes all singers from the beginner to the very experienced. There is no audition, and the only requirements are a desire to sing and the willingness to commit to weekly rehearsals.
Our repertoire is both challenging and accessible and draws from both western and nonwestern traditions. We explore a variety of musical styles, including sacred, secular, classical, and pop.
Please join us! "We work hard and have a good time!"
Rehearsals: Wednesday evenings from 7:30 to 9:00pm
The Barn on the campus of Pendle Hill
338 Plush Mill Rd. Wallingford, PA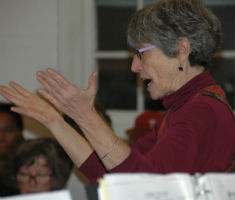 First Rehearsal: Wednesday, April 4, 2018
Extra Rehearsal: Saturday, May 19, 2018
Performance: Wednesday, June 13, 2018
Contact:
Jackie Coren, Director
jackie.coren@gmail.com
215-292-9204 (cell)
Joan Broadfield, Manager
broadfieldje@gmail.com
Travel directions to Pendle Hill. Click to view the flyer.