The Pendle Hill Quaker Institute: Deepening Our Quaker Practice
May 30 – Jun 2, 2019
(Thursday evening through Sunday noon.)
Offered in collaboration with Philadelphia Yearly Meeting and New York Yearly Meeting
At the Quaker Institute, Friends will come away with renewed energy, insight, experience, and skills that can deepen Quaker practice in their meeting community. This Institute is the one program to which your meeting should consider sending three or four of its members.
If you are seeking financial assistance to participate in this program, please click on the link for our Financial Assistance Application form, below. Do NOT register online.
NB: If three or more Friends from a single meeting register together, each Friend will receive a $50.00 reduction in fees. Call 610-566-4507, ext. 137 for more information.
---
Financial aid may be available. If you are seeking funds to participate in this program, click to review and complete our Financial Assistance Application and a Pendle Hill staff member will follow-up with you shortly (please do NOT register online). Thank you for your interest.
---
Click here for registration information.

Click here to view the preliminary schedule.
This Institute is for Quakers concerned about strengthening the spiritual heart of their meetings, inviting others into deeper Quaker practice, transmitting Quaker faith and practice, developing greater ability to exercise discernment, encouraging spiritual formation and the naming and development of spiritual gifts among all ages, and tending to the special needs of Friends in the meeting.
A strength of the Quaker way is that it is experiential. Yet the experience of a meeting for worship gathered in the Spirit is difficult to describe to others; while available to everyone, it must be experienced. We will experience and explore together centered worship, listening with our whole being, opening to the heart of worship, and reflecting on our experience.
We will consider how discernment is at the heart of our practice — for vocal ministry, for naming and nurturing spiritual gifts, for conducting our business, for clerking, and for caring for each other.
As we build community together during the weekend, we will also have opportunities to learn from Friends who have particular experience and skills in nurturing the spiritual lives of children, clerking in contentious situations, resolving conflict, and working with addicted and mentally disturbed people. And we will have ample time to process our experience together and meet with other Friends in smaller groups.
We expect that Friends will leave the Institute with a renewed experience of gathered Quaker worship, with helpful practices to prepare for worship, with appreciation for and practice in discernment – individually and in community, with enhanced skills in building the fabric of the community with the gifts and limitations of all its members.
Confirmed Leaders (with more to be added)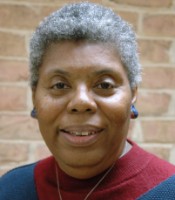 Ernestine (Ernie) Buscemi a member of Morningside Meeting and Woodbourne Prison Worship Group. A graduate of the School of the Spirit, Ernie is the past presiding clerk of the Quaker United Nations Office Committee and of New York Yearly Meeting. She served as a delegate to the United Nations for Friends World Committee for Consultation and for nine years served Friends General Conference as the clerk of the Nominating Committee. Ernie is currently serving Morningside Meeting as a member of the Nominating Committee, the Committee for Meeting for Children, and the Prison Committee. She is also an active board member for an organization to help seniors keep moving through dance and exercise, advocacy for prison reform, and facilitating Listening Circles opportunities.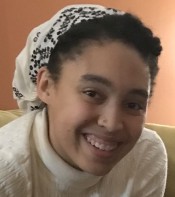 Adria Gulizia is a mother, lawyer and member of Chatham-Summit Monthly Meeting. As a member of the Friends of Jesus Fellowship, Adria is passionate about inviting others into a love relationship with God through Christ and into an authentic, experimental community rooted in Friends' traditional Christian faith. She hopes to grow as a teacher, counselor, conflict resolution specialist, and writer. Adria blogs at shadowofbabylon.com.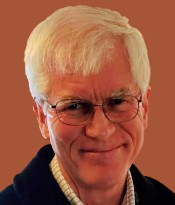 Bruce Heckman is a retired Hospice Chaplain who continues providing counseling and psychotherapy in part-time private practice. Before attending seminary late in his career, he worked in college counseling centers, as clinical director of an addictions treatment center, and as a mediator and manager of dispute resolutions services. He is a long-time member of Pastoral Care and Ministry committees in the Yellow Springs (Ohio) Friends Meeting and has led workshops at FGC Gatherings and small conferences, and other Friends organizations. He is a long-time member of Quakers in Pastoral Care and Counseling and currently serves on its steering committee.
Melissa McCourt is the Chester Reagan Chair of Quaker and Religious Studies at Moorestown Friends School, where she supports the spiritual life of adults and students in PS-12th grade. She believes in a child-centered approach to education that includes the opportunity for exploration in the natural world, project-based learning, worshipful reflection, and joyful play. Since 2013, she has presented educators new to Quakerism workshops, taught mindfulness to adults, children, and teens, and developed religious education curriculums for Moorestown Friends School, Frankford Friends School, and Westfield Monthly Meeting. She attends Moorestown Monthly Meeting and lives in Moorestown, NJ.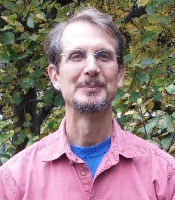 Christopher Sammond has led workshops and retreats over many years at the FGC Gathering, Pendle Hill, Earlham School of Religion, Powell House, and Woolman Hill as well as facilitating workshops and retreats on deepening worship for monthly, quarterly, and regional meetings. One of his greatest joys is to help people into a deeper experience of the Divine and he is passionate about the potential for Quaker worship to be a vehicle for encountering the Living God.  He is trained in spiritual direction and the spiritual formation of whole congregations, has served as a chaplain in hospice, hospital, and drug and alcohol treatment center settings, and served New York YM as their General Secretary. Christopher is a member of Poplar Ridge Monthly Meeting, NYYM, and lives in central New York with his wife Barbara, their dog, Gabe, and cats Harriet and Lil.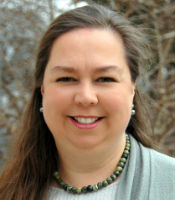 Melinda Wenner Bradley is a member of West Chester Meeting and serves as the Youth Engagement Coordinator for Philadelphia Yearly Meeting. Her ministry among Friends weaves together interests in children's spiritual lives, program development, and support for families and teachers in faith communities and schools. She is a Godly Play Trainer and the Director of Communications for Faith & Play Stories, Inc. Since 2010, she has led more than 40 trainings for Quaker meetings and Friends schools, and has shared Godly Play and Faith & Play stories in children's religious education programs, multigenerational worship, school classrooms, teacher workshops, and international gatherings of Friends.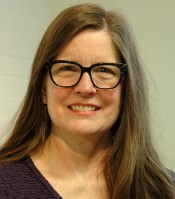 Angela York Crane is a certified Jungian-oriented spiritual director, a Yoga Alliance registered yoga teacher (RYT), and a member of Chester Monthly Meeting, Philadelphia Monthly Meeting. She is currently completing a master's degree in Mental Health Clinical Counseling/Pastoral Care at Moravian Theological Seminary and is a core teacher for the School of the Spirit's new program, Participating in the Power of God. Her work in teaching, facilitating retreats, small groups, and spiritual nurture is informed by Britain's Yearly Meeting's Advice 1: "Take heed, dear Friends, to the promptings of love and truth in your hearts. Trust them as the leadings of God whose Light shows us our darkness and brings us to new life." To learn more visit her website: angelayorkcrane.com or participateingod.com.
Travel directions to Pendle Hill. FAQs about Short-Term Education Programs (please read before calling). Click to view the flyer.