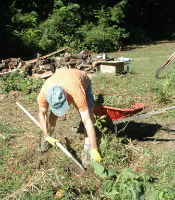 On the weekend of September 23-25, Pendle Hill's annual Lives of Service work retreat took place on the grounds, with participants joining in fellowship, gardening, wood stacking, trail maintenance, and much more.
Here is a glimpse into their experience:
"It's amazing how a small group of strangers quickly coalesces to work and appreciate their work together."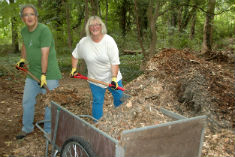 "Doing physical, practical work was great for me – confidence building, wonderful, thoughtful companionship."
"Something that worked particularly well for me was the Saturday evening silence, poetry readings and paintings – the variety was full yet common themes and values came through."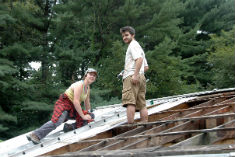 "I was hoping to be helpful to Pendle Hill, get to use some muscles, check out the grounds, and sleep. Done!"
Don't miss next year's Lives of Service weekend, September 28-October 1, 2017. Mark your calendars now!