Pendle Hill's Young Adult Friend Conference
Continuing Revolution: Building Intentional Lives
June 1-6, 2018
Continuing Revolution Conference Coordinator: Ross Hennesy
Education Coordinator: Lina Blount
How can we make sure that our lives and our actions align with those values we care about most deeply? This year's young adult conference will look specifically at four areas that impact us as young adults: work, love and relationships, justice, and spiritual practice. Each day will feature different workshops and presenters, as well as opportunities to connect with other like-minded young adults from across the world, as we examine our relationship to each of the four main topics. Participants will have the opportunity to establish routines in their lives that lead to personal and communal transformation. Additionally, there will be regular worship and skill-building workshops, while enjoying the nurturing atmosphere of Pendle Hill's campus.
The conference is open to young adults, ages 18-35, of all backgrounds, experiences, and spiritualties. Participants are invited, however, to actively engage with Friends' traditions during the six-day conference.
Leader(s)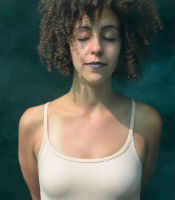 Vessna Scheff is a self-taught wielder of the uke and vocal chords. Beginning in San Francisco performing at venues such as The Bazaar Café, The Lost Church, and The Fillmore, she is now an active performer in the Philly music scene. Pairing jazzy tones with soulful resonance atop the delicate sounds of the uke, she mesmerizes ears.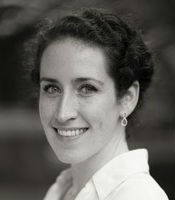 Madelyn Hjertmann is an entrepreneur and world traveler based in magical Valle Crucis, NC. With an MBA from Duke University and a BA in Dance from Columbia College in Chicago, she applies a unique combination of business expertise and creativity to all of her projects. Madelyn founded IdealSpace Consulting in 2010, and has helped over 100 individuals, businesses, and nonprofits articulate their goals and streamline their processes. She is the Program Director at Ascent Business Network focusing on rural economic development, and also owns and operates the Valle Crucis Lavender House, a seasonal agritourist destination in the High Country. With additional projects ranging from the performing arts to impact investing, Madelyn believes that good business has the potential to change the world.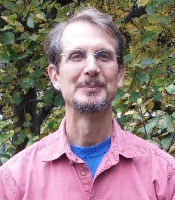 Christopher Sammond is a member of Poplar Ridge Monthly Meeting. For over twenty-five years he has led workshops and retreats in a wide variety of Friends' contexts. He is trained in spiritual direction and the spiritual formation of whole congregations and has served as a chaplain in hospice, hospital, and drug and alcohol treatment center settings. He carries a concern for faithfulness, and has traveled extensively in the ministry. Until recently, Christopher served New York Yearly Meeting as its General Secretary. He lives in Central New York with his wife Barbara, their dog, Gabe, and cats Harriet and Lil.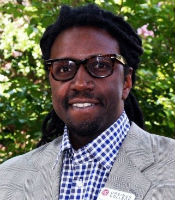 Terrence Williams is an educator, entrepreneur, and activist originally from Washington D.C. He serves as the Assistant Dean of Students and Director of Diversity and Inclusion at Ursinus College in Collegeville, Pennsylvania. Prior to joining the team at UC, he served as the Dean of Studies at Pendle Hill in Wallingford, PA, leading all educational initiatives, including the residential education program and the short term educational programs. Prior to this appointment, he was a part of the Haverford College Community for over five years, serving in several roles and ending his tenure as the Associate Director of Alumni Relations and Annual Giving.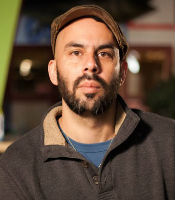 Oskar Pierre Castro is an artist/analyst/non-violent activist/father & husband with over twenty years of service in the non-profit sector working on youth development, career development, peace activism, and labor rights. Oskar is a 1992 graduate of Rowan University where he majored in Law & Justice. The human rights part of the curriculum stimulated his belief in working for social justice when it is absent. Oskar's non-profit experiences include things like leading a national office program at the American Friends Service Committee and helping talented youth-of-color navigate corporate America with INROADS. Originally from South Jersey, Oskar moved to Philadelphia in 1994, and as a multi-faceted artist there he employs music, poetry, and graphic art to communicate his ideas about the world creatively. Oskar currently works for Quaker Voluntary Service as the Director of Equity and Inclusion.
Travel directions to Pendle Hill. Click to view the flyer.