Help Us Continue To Lead and Serve
Make a gift to the Pendle Hill Annual Fund today, and your gift could be DOUBLED during the 2018 Annual Fund $40,000 Challenge!
All new, increased, returning, and current donors will be matched one-to-one up to $40,000 through July 31. We rely on annual giving to provide resources toward our highest priorities, which would often be unattainable without your generosity.
Help us reach our goal by July 31. Thank you!
The Importance of Giving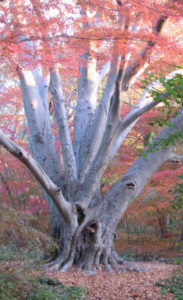 The Pendle Hill Annual Fund helps our community flourish as a vibrant, hospitable oasis where visitors refresh and recharge, scholars study and write, artists create, and a host of groups working for peace and social justice convene and confer.
Here are a few reasons friends and staff members feel it's important to support the Annual Fund:
"I give to Pendle Hill because being a Friend in Residence at Pendle Hill for three months last year was a transforming experience for me. I started to understand what 'community' can mean. Pendle Hill is a sanctuary of peace and warmth for anyone who needs time and space; the whole community works for social justice and spreads a beacon of hope throughout the Quaker community and for the community at large. I learnt so much about Quaker values and the need to keep striving for better days with hope." – Richard, British Friend in Residence, 2016
"There are 3 reasons why I give to Pendle Hill: the bench, the bell, and the beech. The bench symbolizes our tradition of faith through daily worship since 1930, the ringing bell represents our call to community through the breaking of bread together, and the 300-year-old beech represents the "welcoming committee" of trees that hold our sacred ground for all to come and do their important work." – Lloyd Guindon, Grounds Manager
"I give to Pendle Hill because I work here and live here and worship here. It is my community, and I believe strongly in its mission. I know that we depend upon contributions from our staff and board both financially and as indicators to outside contributors that we stand firmly in unity with Pendle Hill, its leadership, and its direction." – John Meyer, Communications and Outreach Coordinator
Please consider a tax-deductible gift to the Annual Fund and help us keep this center of learning, growth, and spiritual grounding strong.
Thank you!
Would you like to share Why You Give to Pendle Hill? Click here.