The Future of Pendle Hill
Pendle Hill is needed now more than ever.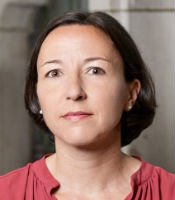 In August, Sarah Azaransky—professor at Union Theological Seminary, author of This Worldwide Struggle: Religion and the International Roots of the Civil Rights Movement, and frequent visitor to Pendle Hill—emphasized why it was particularly special to be giving a Monday Night Lecture at Pendle Hill.
"…This network, this generation of especially African-American Christian activists and intellectuals, they were here, and they came here for generations. So when Lina [Blount] talks about the programs that are happening right now, this week, next month—that are so important, that are critical in this political moment—there have been generations of this at Pendle Hill. That's what Pendle Hill has always been and needs to continue to be. So that's why it's especially exciting to be here talking about where people retreated to in 1950 when they needed help, and it was here. So this is a very, very special place."
You can sustain the future of Pendle Hill by supporting the Annual Fund today. Will you help us keep this center of learning, growth, and spiritual grounding strong? Please consider a gift today. Thank you!

IRA Charitable Contributions
If you are age 70½ or older and are required to withdraw a minimum amount each year from your traditional IRA, you may find it beneficial to use this distribution to make your contribution to Pendle Hill instead of sending a check from your other accounts. The Pendle Hill Board's Advancement Committee suggests that you consult with your financial advisor about the possible tax benefits of this approach and whether it fits with your personal charitable giving situation. Thank you for your continued support of Pendle Hill.
—Mike Malone, Advancement Committee member