As we seek to strengthen the roots and shoots of Quakerism, we also offer programming and hospitality to people of all faiths and backgrounds. Comparative religious studies and interfaith dialog have been central to Pendle Hill's tradition since our beginning. As we tend deeply and attentively to our own traditions, we make space for people of all faiths to listen to the ways Spirit is leading them. We trust that the Beloved Community develops through conversation and interaction with people of all faiths and backgrounds.

A theme in this year's educational programming is liberation, a theme common in all major religious traditions. From October 11-14, 2018, Pendle Hill is bringing together faith leaders from the Jewish, Christian, and Muslim communities for an interfaith conference, Within and Without: Liberation Theology at Work in Social Movements.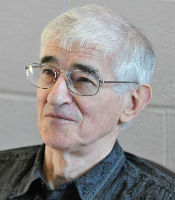 With support from the Bible Association of Friends in America (BAFA), Pendle Hill is sponsoring a three-lecture program, August 10th and 11th, on The Challenge of Progressive Christianity by John Dominic Crossan. Dr. Crossan is among the foremost Jesus scholars, historians of early Christianity, and New Testament theologians today.
BAFA also helped us offer several opportunities to explore the Bible more deeply and from fresh perspectives, e.g., with Peterson Toscano in "Reclaiming Our Stories: Exploring LGBTQ-Friendly Bible Stories," and "Fierce Biblical Women Speak Power to Us Today" with Rev. Melissa Bennett. Sarah Ruden, a critically acclaimed translator of the classics, brought her linguistic talents to bear in a series of three livestreamed lectures that illuminated Bible stories for contemporary audiences.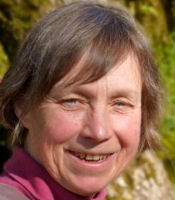 Episcopal priest, modern Christian mystic, and retreat leader Cynthia Bourgeault returns to Pendle Hill in May 2019, when she will co-lead The Wisdom of Jesus and the Light of Christ, with Quakers Marcelle Martin and Paulette Meier.
Among our regular Jewish visitors are Morei Derekh, a training program for Jewish spiritual directors; AVODAH, The Jewish Service Corps, young volunteers steeped in Jewish values, committed to working for social justice, and living communally in cities across the country; and Bend the Arc, a national Jewish social justice organization.
Led by former Pendle Hill staffer Rebecca Mays, 20 international student leaders (often from the Middle East and Southeast Asia) come to Pendle Hill for interfaith dialogue and learning about religious pluralism under the auspices of the Dialogue Institute at Temple University.
The Muslim Wellness Foundation meets here, and we have been so happy over the years to have hosted national retreats for LGBTQ Muslims.
Pendle Hill has also hosted Extraordinary Lutheran Ministries, which affirms and supports LGBTQ Lutheran leaders, and welcomes the board of Transfaith, a national multi-tradition, multi-racial, multi-gender organization working to support transgender spiritual/cultural workers and their leadership in community.
Mary Grace Orr annually leads a week-long silent retreat in the Buddhist tradition assisted by Quakers Anne Briggs and Larissa Kitenko, who appreciate the value of extended silent meditation for spiritual deepening. 2019's offering is entitled Befriending Our Lives.
We were pleased that The Association of Roman Catholic Women Priests selected Pendle Hill for a national gathering at which they ordained three bishops. The Episcopal Diocese of Philadelphia and Episcopal Diocese of Bethlehem also both chose Pendle Hill as proper places to conduct their candidate interviews in selecting their new bishops.
Our quiet grounds and welcoming staff have made Pendle Hill a preferred site for many meetings and churches to hold retreats—Arch Street Meeting, Delaware Korean United Methodist Church, St. Thomas Episcopal Church, the Dover Air Force Base Chapel, City Church Philadelphia, and Beth Israel of Media, to name but a few.
Please support the Pendle Hill Annual Fund. Your gift helps us welcome everyone at a time when being joined together as a world community of seekers feels essential.
Thank you.